Dark Sky Places in LA
Find the darkest skies in LA for stargazing, astrophotography, star parties, and club events.
LA Dark Sky Parks
List of national & state parks, forests, reserves, and other protected areas that have the darkest skies for stargazing. Bortle scale is listed where known. National parks often let you camp under the stars.
NP = national park | SP = state park | NF = national forest | SF = state forest | NWR = national wildlife reserve
---
LA Light Pollution Map
2019 satellite image showing light pollution from the NOAA National Geophysical Data Center. Use as a guide to find the darkest sky locations near you.
---
LA Bortle Sky Map
2015 light pollution map showing sky brightness at the zenith from World Atlas data. Colors correspond approximately to the Bortle scale shown in sidebar). Gray areas are the darkest places, with blue being less dark and so on.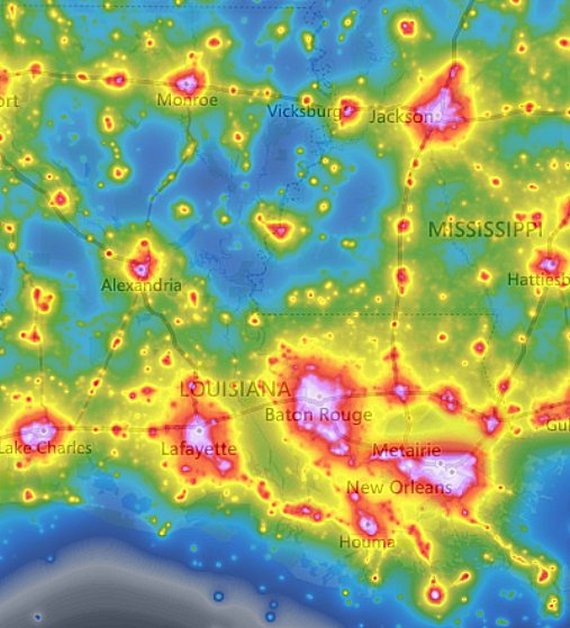 ---