Dark Sky Sites in Colorado
Find the darkest skies in Colorado for stargazing, astrophotography, and club events.
CO Nighttime Lights
2019 satellite image showing nighttime lights from the NOAA National Geophysical Data Center.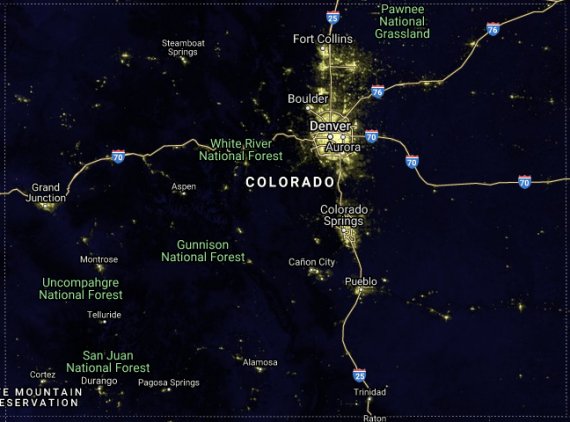 ---
CO Light Pollution
2015 light pollution map showing sky brightness at the zenith from World Atlas data. Colors correspond approximately to the Bortle scale (see sidebar). Gray areas are the darkest skies.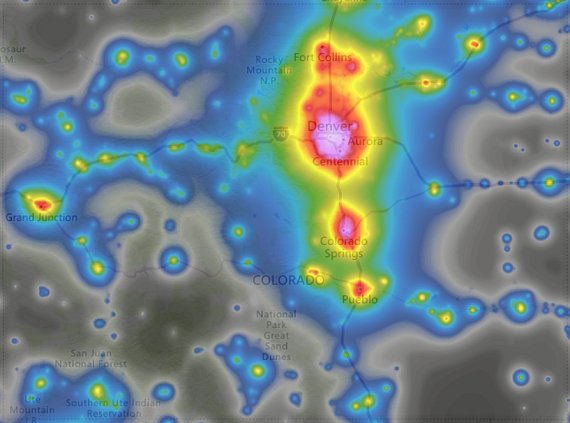 ---
CO National Parks
Map showing names of national parks, forests, reserves, and other protected areas that often offer the darkest locations for stargazing.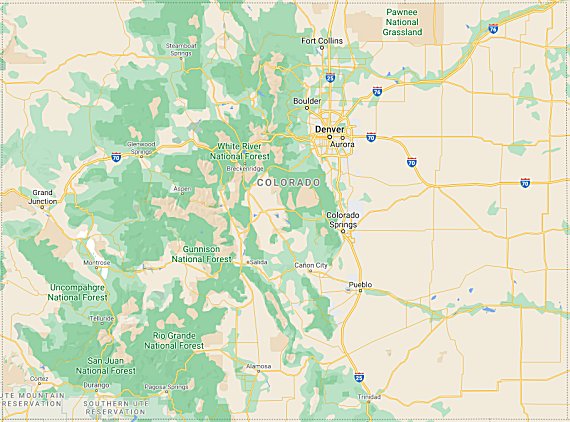 ---
Darkest Locations in CO
Depending on your gear and what you are looking at, there may be many locations that are dark enough. This table attempts to list the darkest sites possible in from a Bortle/SQM perspective.