Observatory Search: United States
Directory of astronomical observatories in the U.S. Click on a state to search for observatories in your area. Most observatories operate in the optical and infrared (IR) spectrum. Also see the list of radio astronomy telescopes.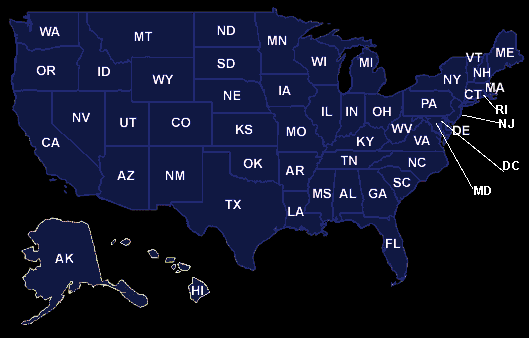 Find your inner astronomer. Your complete guide to amateur astronomy.
Help keep this site up-to-date by making a donation. Thank you!