Observatory List: United States
Directory of astronomical observatories. Click on a state to search for observatories near you. Most observatory telescopes operate in the optical and infrared (IR) spectrum. Also see the list of radio astronomy observatories.
Some observatories may also have a science and technology center either onsite or nearby - for more information, see List of Science and Technology Centers..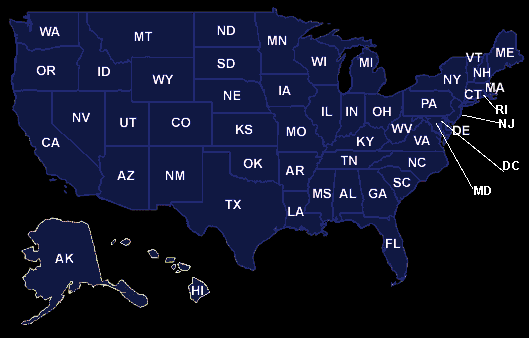 Observatory List: Worldwide